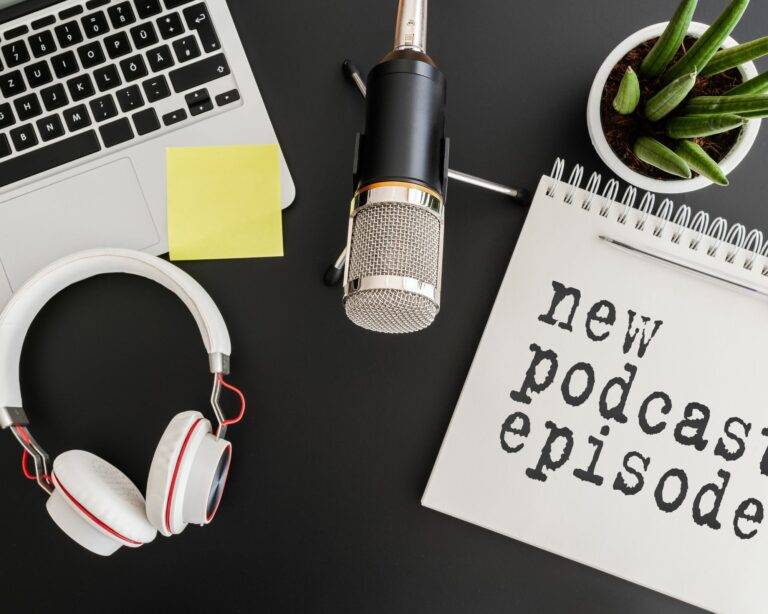 Podcasts have undoubtedly become a driving force in the world of content consumption, offering a unique and engaging way for businesses to connect with their audience.
However, with the increasing popularity of podcasts, standing out from the crowd requires more than just producing great content.
This is where podcast promotion comes into play. In this guide, we'll walk you through some effective strategies for promoting your podcast and achieving sustainable growth.
Remember, podcast promotion is a marathon, not a sprint!
Collaborate and Cross-Promote to Amplify Your Reach
Collaboration is a powerful tool in for podcast promotion. By teaming up with other podcasters, influencers, or experts in your niche, you tap into their existing audience base and gain exposure to new listeners.
Additionally, when you feature guests on your podcast, encourage them to share the episode with their followers, further expanding your reach. And don't forget to explore the benefits of being a guest on other podcasts, which exposes you to new audiences and networks.
Leverage Social Media to Connect Beyond the Airwaves
Social media platforms are a goldmine for promoting your podcast. Craft visually appealing graphics, write engaging captions, and employ relevant hashtags to pique the interest of potential listeners.
Social media also offers a space for meaningful interactions with your audience. Engage in conversations, respond to comments, and create polls or challenges that involve your listeners.
Utilize Email Marketing to Build Lasting Relationships
Building an email list is an invaluable asset for podcast promotion. It provides a direct line of communication with your audience, allowing you to share new episodes, behind-the-scenes insights, and exclusive content.
Craft compelling email content that adds value to your subscribers' lives. Newsletters can serve as a regular touchpoint, keeping your audience engaged and invested in your podcast's journey.
Optimize Your SEO to Stand Out from the Noise
Just like with websites, search engine optimization, better known as SEO, matters for podcast too. Optimize your podcast titles, descriptions, and show notes with relevant keywords to increase your discoverability on podcast platforms.
This tactic can significantly improve your chances of being found by users searching for content in your niche, so think like a listener. Ask yourself, "What is the person who needs this show typing in the search bar?" as you write your podcast content.
Invest in Paid Advertising to Accelerate Your Reach
Paid advertising can provide a significant boost to your podcast's growth. Consider advertising on other podcasts within your niche or on platforms where your target audience spends time.
A service like Buzzsprout Ads allows you to get in front of your ideal clients by promoting your show on podcasts in your industry. Just remember to tailor your ads to resonate with your target audience and allocate your budget wisely.
Engage with Your Community to Nurture Listener Connections
A thriving podcast community is a valuable asset. Foster a sense of belonging by actively engaging with your listeners. Encourage them to leave reviews, share their thoughts, and participate in discussions.
When your listeners feel like they are part of a community, they're more likely to become advocates for your podcast and paying customers in your business.
Monitor and Adjust Through Data-Driven Optimization
Metrics are your compass in the world of podcast promotion. Track listener data, engagement rates, and download numbers to gain insights into the effectiveness of your strategies.
And be prepared to adjust your approach based on the data you collect. Flexibility is key to adapting to changing audience preferences.
Remember that demystifying podcast promotion takes effort, persistence, and a willingness to experiment. Implement the strategies outlined in this guide and watch your podcast's growth unfold.
By collaborating, leveraging social media, harnessing the power of SEO, and engaging with your community, you're setting the stage for success.
Are you ready to take your podcast promotion efforts to the next level? Our podcast post-production packages offer comprehensive solutions to ensure your podcast shines.
From crafting compelling promotional content to personalized growth strategies, we're here to guide you on your podcasting journey. Learn more about TPG's offerings today and unlock your podcast's full potential!